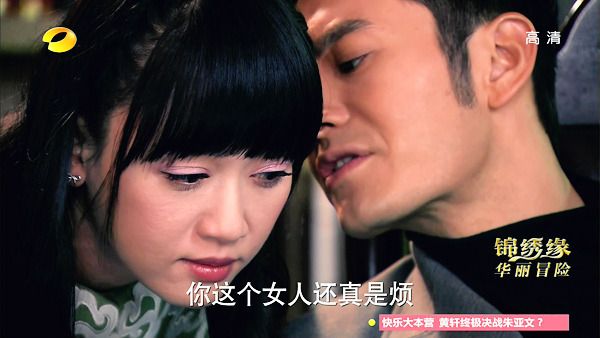 Investigations are done and Shi Hao reports to Zuo Zhen, confirming that the guy who fought with Ying Dong was Liu Yu. Time for Jin Xiu to nag, nag, NAG Zuo Zhen's ears to save poor Ying Shao because the people at the police station all look very mean. Having enough of her nonstop input, Zuo Zhen whispers into her ears, "You really are a nuisance!"
Elsewhere boarding a train with a plan already in action is Mr. Xiang. He has two letters sent out. One to Zuo Zhen, one to the Japanese Representative. He wants everyone to know that not anyone can lay a finger on his family.
The first reaction – Japanese stores close down, this upsets Chief Liu but he's intent on upholding the lies he told. Plus, he doesn't think Zuo Zhen can cover the whole sky of Shanghai with his palm (do what the hell he wants.) At his mansion, Zuo Zhen receives the telegraph from Mr. Xiang, advising him to be cautious. To the impatient Tang Hai, he says, "I want Ying Dong to be released fair and square. Tang Hai, prepare a lavish gift for Chief Liu."

Tang Hai goes to Chief Liu's office arrogantly and flings an invitation on his office table. Zuo Zhen wants to invite him to a meeting and Tang Hai is "honored" to be the designated driver. Zuo Zhen heads inside his car and Jin Xiu pushes his butt farther to free a spot for herself. He stares at her, and she won't relent because he's too hot-headed, what if he pours oil into fire while discussing the matter regarding Ying Dong's safety? He grudgingly tells Shi Hao to begin driving.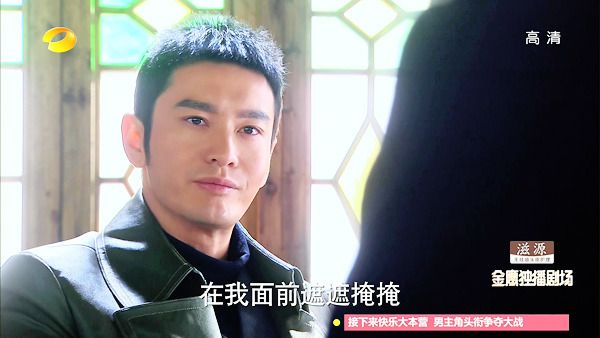 On the second floor of some restaurant, they have a chat and Zuo Zhen elaborately explains his way of the world, like the pure water in each of their cup, he wants to live life without going against his principles and conscience. "Let me be straightforward, when do you plan on releasing Ying Dong?" Chief Liu firmly stays on his lies which frustrates Jin Xiu and she chirps, calling him a liar, which is when Zuo Zhen excuses himself to chastise her. "If you trust me, then zip your lips! If not, don't return to the room."
When they return to the room, Zuo Zhen's plan unveils itself when he takes out a pretty hair clip belonging to the woman who caused the trouble between the men that night. He doesn't like it and has captured her (he lies and we find out later). Then he spills the beans on Chief Liu's embezzlement of government funds. To top that off, Mr. Xiang's influence has called on Chief Liu's boss and he's not happy. Clearly at the losing end, Chief Liu sips the pure water, admitting defeat, and saving his face one last time by claiming that, "Finding people is our job, expect Ying Shao soon."
A battered Ying Dong greets Jin Xiu with his usual easy-going attitude and Zuo Zhen squeezes his arm, reprimanding him of his arrogance. "You better be careful next time, not every woman can be flirted with casually." Ying Dong: "Don't I still have you?"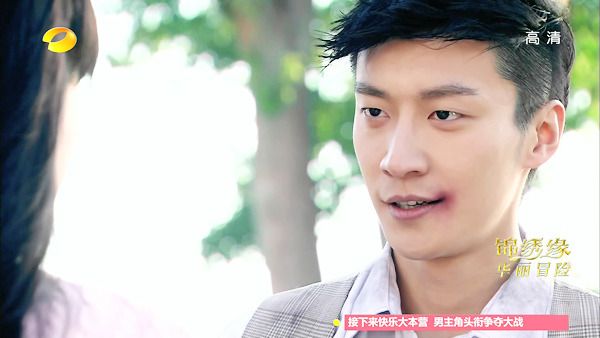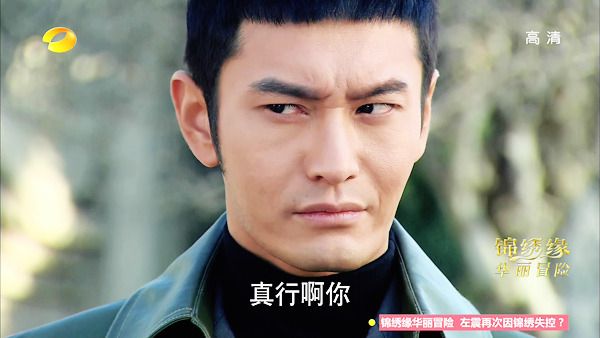 Zuo Zhen's constipated face when he looks on as Jin Xiu throws puppy eyes at Ying Dong, and the latter inches closer and closer, as if giving her a kiss… cracks me up.